Hello hungry peoples,
Today we are visiting HomeTaste chef Alison. Alison is a woman who loves food. She loves how preparing food for others can help them out, whether providing comfort in hard times or just letting people around her know that she supports them. She also loves the joy that a beautiful dish can create. In 2014 this food passion led her to have a weekly show on ABC Radio where you could hear her happily talking about food to her heart's content. She has also been busy cooking for her young family and spent her maternity leave happily ensconced in the kitchen.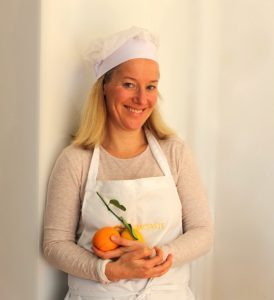 Alison grew up in Tasmania where her mother was an old school cook, who excelled at perfecting classic dishes. She set a measure that Alison is still striving to attain. Alison was surrounded by orchards and gardens where her mother would source ingredients to make amazing preserves and jams, a tradition that Alison is continuing. Luckily her husband is a very keen gardener and their cupboards are bursting with the products of these labours.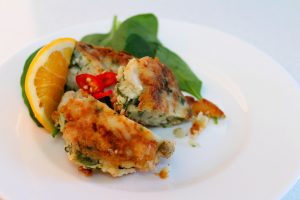 She is forever learning more about cooking, whether it is from her arsenal of cook books or just experimenting with new ingredients such as freekeh or quinoa. Cauliflower rice has opened a whole new world of possibilities!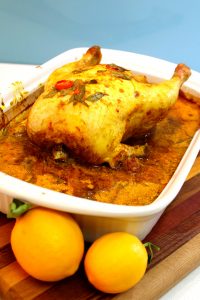 Alison has a very health conscious but sensible approach to food. She will experiment with using healthier grain alternatives but she eschews a butter free existence. It is about healthiness coupled with flavour. One of her new favourite healthy dishes is a red quinoa salad comprising roasted cauliflower, almonds, herbs, honey and lemon-based dressing. 
She is also a very avid baker and enjoys cooking biscuits, cakes and slices, including some of her mother's recipes. I was lucky enough to try some of her mother's coconut nut slice and as Alison describes it "It is not dairy, gluten or sugar free!!!"
Alison also advocates reducing meat consumption and is encouraging her family to get on board by making amazing vegetarian meals. Some of Alison's favourite dishes to cook is a vegetarian lasagne. This is a dish that Alison refers to as the "Baby Lasagne" as it is a foodie gift that her friends receive upon a new addition to the family. The dish comprises sweet potato, tomato, spinach, eggs and ricotta and Alison assures me it is delicious. 
On the day I visited Alison had roasted an entire chicken coated in a mix of spices including garam masala in a yoghurt and tomato gravy. Roasting meat on the bone always maximises the flavours and the combination of Indian spices upped the ante further. A smart dish and the chicken was lovely and tender. This was served with a side of roasted vegetables and couscous which rounded the whole meal out.
I feel very lucky to get to meet these passionate home cooks. I know it sounds like I am raving about the dishes but honestly I haven't had a bad meal yet. I guess I am a bit like Alison. When I  asked her to pick a favourite dish her response was simply "I love all of them".