Hello hungry peoples,
Today we are visiting Nida, a new Hometaste chef. Nida and her young family have recently moved to Canberra from Pakistan. Her family originates from India and and both countries have influenced her cooking. Pakistani cuisine is similar in many ways to North Indian cuisine but has influences from the Middle East and Central Asia. Indian cuisine encompasses a wide variety regional and traditional cuisines but both countries are known for their spicy dishes full of complex flavour.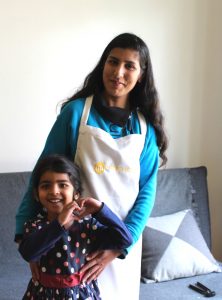 For Nida cooking is all about family and friends, preparing dishes that everyone can enjoy. Previously Nida has worked in the childcare, and has two lovely children of her own. She has always been passionate about cooking and food and has started catering for family and friends. She loves that she can balance this with spending time with her kids but also harbours long term dreams of one day having her own restaurant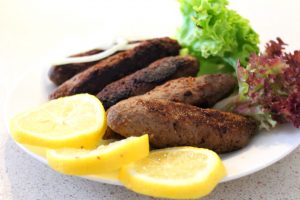 Nida loves to take time and care with her dishes. She carefully freshly grinds her own spices and makes her own spice mixes. This creates unique flavours like her seekh kebabs. These were spicy and smokey and oh so good. Nida uses charcoal and a smoking dome so the smokey flavour is completely authentic and reminiscent of a charcoal grill.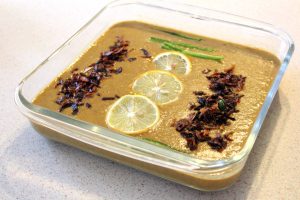 Nida also loves the quality that slow-cooking imparts into a dish. Patience can be a virtue that pays off big time with dishes such as haleem, which is a laborious dish to make. The mixed grain gravy is made by grinding the grains, soaking them overnight and slowly cooking them with beef. This produces a korma gravy with a light, almost fluffy texture which I really enjoyed. Another slow cooked dish that Nida loves to make is nihari, essentially a shank stew.  A lamb or beef shank is slowly cooked on the bone with marrow to make a rich and unctuous stew. A squeeze of lemon finishes the dish to perfection.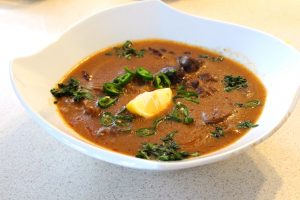 Lastly we feasted on a classic chicken biryani. Nida fries the chicken and layers it with rice and a slow cooked korma style gravy to create the perfect all in one dish. A raita and tomato salad on the side provide some freshness to the dish.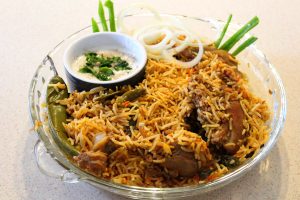 I really enjoyed Nida's food and it is a great example of how fabulous home cooked dishes can be. Nida also follows the principles of Halal and all of her dishes are appropriate for anyone to feast on. In fact Halal meat is sometimes valued for the different flavour it can impart on a dish. Nida also obviously takes great joy in cooking and when asked to pick a favourite dish she simply said that "she loves all of them"*.
*This seems to be a common theme among the Homtaste chefs. I think loving food is a good prerequisite for being an amazing chef.
You can order Nida's food from Hometaste here.