Hello hungry peoples,
I stumbled across this little Thai cafe as I was traversing from Sydney central station to Darlinghurst.  3 Mama Chefs is located on Pitt St and certainly doesn't look like a super fancy establishment. The facebook page implies that the quality of food is variable but the meal I had there was great and they get brownie points for introducing me to something new.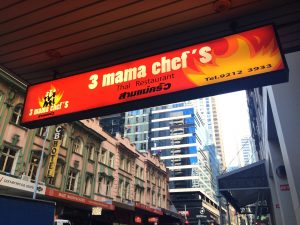 I stopped in as I was hankering for some green paw paw salad. I love me some green paw paw salad and since I can't convince the rest of my family that it is awesome, I am stuck getting it when they are not around. 3 Mama Chefs appealed as you can get green paw paw salad with any topping you choose. I thought some fried fish  would be amazing so ordered a fried catfish green paw paw salad.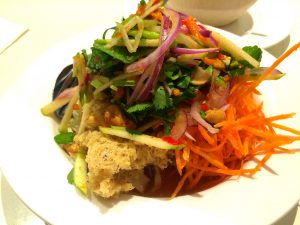 This dish was not what I was expecting. I figured it would be a kind of battered fried fish on top of the salad. It looked like this might be the case but as I dug around all I could find was batter. A quick googling solved the mystery. Traditionally Thai fried catfish is shredded and then deep fried, forming the lightest crispiest fish ever, without any interior white flesh. Everything forms a kind of bubbly crust.  It provided amazing texture with just a hint of fishiness. I am so into it. Get it in your belly!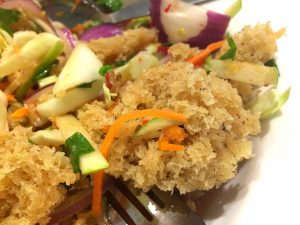 Aside: I also visited Vinnies on Oxford St where I occasionally find treasures. Today I found a gorgeous retro handmade leather clutch for $7. Day full of win!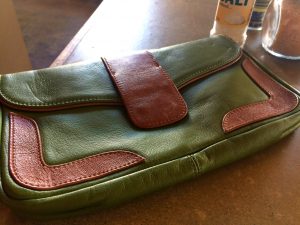 3 Mama Chef's
410 Pitt St, Sydney NSW 2000
(02) 9212 3933
Monday- Friday 11am–11:30pm
Saturday- Sunday 11am–11pm