Hello hungry peoples,
It is that time of year people….time to start preparing your xmas feast, specifically the most important part, the dessert. I love a good xmas pudding and my mother-in-law makes the best pudding. It is super boozy with lots of dried fruit and just perfection, especially with brandy custard. This recipe comes from "Homemade Christmas" by Kay Fairfax published in 1986. We started  the tradition of making the pudding years ago and like all good traditions it is still going strong.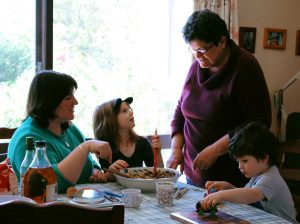 The deal with xmas puddings is your supposed to make them mid-year and let the flavours age and develope. This isn't a strict rule though. When we have been a bit slack we have made them quite close to xmas and you know what, they were still delicious! Don't despair just get cooking ASAP!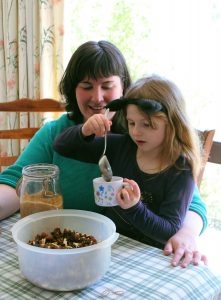 Christmas Pudding
Prep time: 30 minutes
Cook time: 6 hours
Total time: 6 hours 30 minutes
Yield: 8 serves
Calories per serving: 821

Ingredients
125g 

suet

1 cup 

currants

1 cup 

chopped almonds

3 cups 

raisins

2 cups 

breadcrumbs

1 teaspoon

cinnamon

1 teaspoon 

grated nutmeg

1/2 tsp 

ground cloves

2/3 cup 

brown sugar

1 1/2 cup 

mixed peel

4 

egg yolks

1 cup 

warm milk

1/2 cup 

sherry

1/2 cup 

brandy
Cooking Directions
Mix first ten ingredients together.
Add well beaten egg yolks, warm milk, sherry and brandy. Mix thoroughly.
Place in a greased bowl.
Cover with a disk of baking paper and alfoil (or a pudding cloth if you have one).
Boil in a saucepan filled with water for 6 hours with the lid on. Make sure it doesn't run out of water though. I ALWAYS forget this bit. Lucky the pudding is strong!
Store in the fridge until the festivities.
You can heat it up in the microwave or boil it again in a saucepan. Merry Xmas!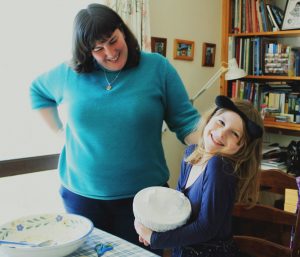 Difficulty: Easy except the boiling bit. Maybe you are less easily distracted than myself.
p.s. I'll add a photo after Christmas. We haven't actually cracked it open yet.