Hello hungry peoples,
In this day of not knowing your neighbours name, let alone sharing a good meal together, one family newly arrived to Canberra is breaking these social barriers using amazing home-grown and homemade food. Antonia and her husband recently moved to Canberra with their young family from Croatia. This was a major change in lifestyle for them, using the move as an opportunity to reinvent themselves and abandon the 9-5 grind of office work. They started off small, turning their yard into a market garden and selling their produce on weekends. They are passionate gardeners, particularly Antonia's husband who has a background in agricultural engineering, and offer organic produce which follows the ebb and flow of the seasons. One of the side benefits of this was they got to know their neighbours and soon other local gardeners were contributing, forming a regular street market in Hackett. Imagine home-grown organic food on offer regularly a short walk from your house! This is surely a dream we would all like to realise. They have since expanded, offering their wares at Dickson Health Food store. They catered for event at the Slovenian Embassy, wedding,  business meetings,parties and other events. In late March,they will cater exclusively for VIP guests at The Earth Festival.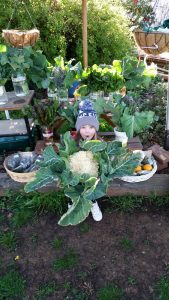 Their market stalls outside their neighbourhood focus on dishes made from their own produce. These guys practice serious paddock to plate business. Antonia is passionate about good food and believes in dishes with balance and good energy. Thus her business name "Magic Kitchen". She makes magic in the kitchen, offering dishes such as her "Cauldron of Nourishment", "Self Love" and "Life's Purpose" stews. These are complex dishes, mixing different flavours and textures from a wide variety of grains, seeds and seasonal vegetables. Some of her favourite ingredients to work with include chickpeas, lentils, sunflower seeds, coriander, white cabbage, collard greens and carrots. I can attest that the surprising addition of sunflower seeds to her "Life Purpose" stew was absolutely delightful in terms of flavour and texture and something I would happily have again.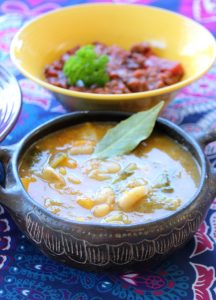 Magic Kitchen also offers a range of healthy snacks including their "Mediterranean Vibes Crackers". These crunchy nut and gluten free crackers have Mediterranean flavours such as oregano, thyme and rosemary. These can be served with Antonia's homemade Fig Chia Jam, the perfect healthy addition for school lunches or for grown up kids. Sadly my children polished them off immediately and none actually made it to the school yard.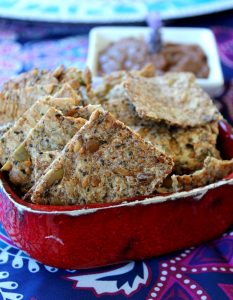 Antonia has also managed to walk the fine line between nourishment and decadence. This is no spartan existence on offer. Treats include her home-made nutella with wholemeal crepes al la French style but with none of the trans fats. She also makes her own chocolate, using coconut oil and cocoa butter, flavoured with different combinations of orange, mint, lavender, goji berries and nuts. This is no poor chocolate substitute, these ingredients form dense fudgey goodness that will let you forget how healthy they are.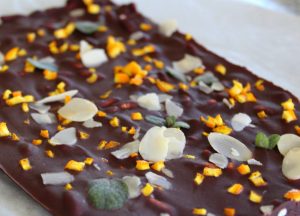 Magic Kitchen offers a veritable feast and it is wonderful to see such a passionate foodie addition to the Canberra community. Antonia and her family have built their new lives around offering us high quality produce, as well as some amazing meals. They are also lovely. A big win for us all round.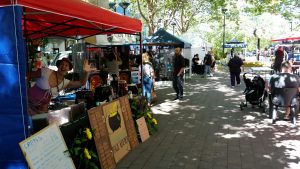 Aside: Magic Kitchen chocolates and crackers are sold at the Dickson Health Food store every Thursday. Their dishes and snack are also available for home delivery at Hometaste from tomorrow. Magic Kitchen is also available to cater events.
Magic Kitchen Creperie
When: 4-7:30 pm Sundays
Where: 21 Gilruth street, Hackett
Social: https://www.facebook.com/Canberra-Magic-Kitchen-1664631403790072/
Magic Kitchen Produce Stall
When: 8 am to late afternoon Saturdays
Where: 21 Gilruth street, Hackett
Social: https://www.facebook.com/Canberra-Magic-Kitchen-1664631403790072/
Magic Kitchen Market Stall, Farmers and Foodies Markets
When: 3-8 pm Fridays
Where: Kingston Bus Depot
Social: https://www.facebook.com/Farmers-and-Foodies-Markets-140474819680685/
Magic Kitchen Market Stall, City Walk Markets
When: 10 am – 4 pm Saturdays
Where: Civic
Website: https://canberracitywalkmarkets.com/