Hello hungry peoples,
My mothers group do a variety of things. Sometimes we go to fancy restaurants and have fancy meals. Sometimes I find myself at the Hellenic Club questioning my life choices while I watch men in thongs gyrating on stage. Thankfully today is a tastefully elegant  night at Italian and Sons. Located on Lonsdale St this place is hard to find, with only a few teeny tiny signs outside that you have to look carefully to see. It's almost like they don't want you to find them but it is worth the effort.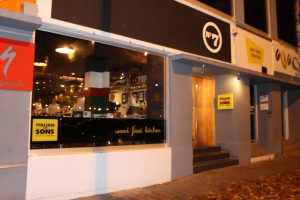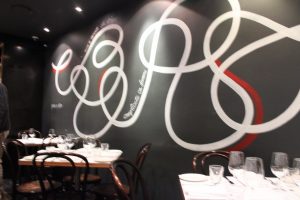 A really good Italian joint is a thing of beauty and while Italian and Sons is not cheap and cheerful, it is proper Italian fair. Once you have had a good olive or tomato you will never go back. They even have burrata on the menu sometimes, a decadent mozzarella ball stuffed with cream. If you see it you must order it. It is a life experience! Since my friend Gioia is a legit Italian I knew I had to bring her to this place.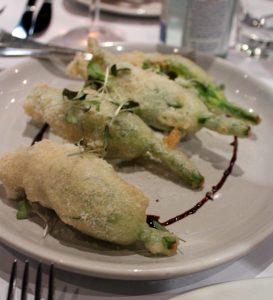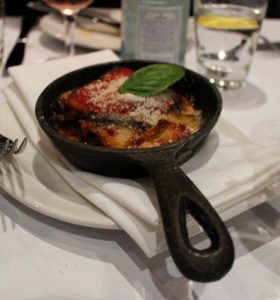 I warn you though, if you are keen to try this place book ahead. It is ridiculously popular and always noisy and bustling. The seating is definitely cosy so if you are looking for something quiet and romantic this may not be the place. There is a set menu with classic Italian fare such as pasta and pizza. There is also a large specials menu board which tends to have some really interesting dishes.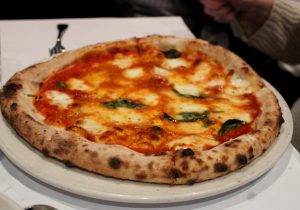 We started off with some zucchini flowers stuffed with goats cheese. This has become a bit ubiquitous but for good reason as they are delicious and a real pain to make yourself, especially with sourcing the ingredients. You literally have to create a vegie patch and start growing zucchinis. Super hassles!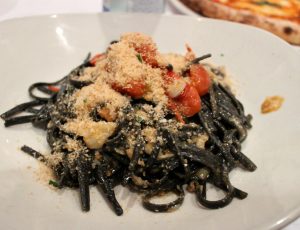 This was followed by a lovely blistered margherita pizza, a fancy eggplant parmigiana and squid ink linguine. All classic and executed to perfection. Now that my beloved Provini Italian restaurant is no longer on the scene this is my go to for Italian fare. It is not a cheap night out but the food is fab!