Hello hungry peoples,
It's tasting panel time again and I am hungry. Bring on all the foodage! This meeting has a clear theme – all things curry thanks to the folks at Curry House Traders. I have to admit I have never strayed beyond making a curry from a jar. I do have a mortar and pestle, and even a coffee grinder that could be used on spices, but I have always been a bit overwhelmed by the complex mix of spices and treatments required to make a truly great curry.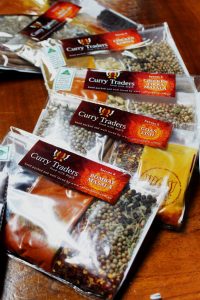 The Curry Traders aim to solve these problems and help the home cook create some amazing currys. The business is based in Queensland and 100% Australian owned but their products are inspired by their travels throughout Asia and their obsession with spices. They pack everything by hand which is equal parts impressive with a dash of crazy that I can totally respect.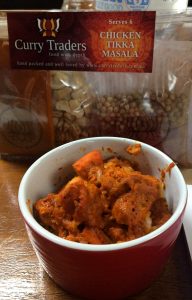 On this particular day we were testing their range of curry kits, although they also offer spice rubs and marinades in their range. The curry kits are smartly divided into an "express" range, for a quick feed, and a "gourmet" range, which is a bit more work and time. Since we are all serious foodies at Urban Providore we went with the gourmet range. Even though this is the harder version, the kits contains all kinds of helpful accoutrements such as mixes of whole and ground spices, numbered sachets, shopping lists and even an adorable chilli rating system.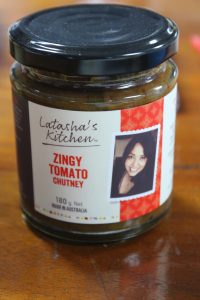 There is an extensive range available but there is only so much curry you can eat in one sitting so we went with some classics. This included butter chicken, chicken tikka masala, chicken korma, goan fish, Sri Lankan and beef vindaloo. My personal favourite was the chicken korma. As my compatriot Rose, who originally hails from Malaysia, informed me this is a very hard dish to make from scratch and she found the kits very easy and time effective. Also, her husband is Indian and he loved it, which I feel is quite an achievement. I was also impressed with the beef vindaloo. I usually eschew this curry, finding it way too hot for my palate. This version still had the flavour complexity without the total burnination. In fact many in the range were mild enough for the whole family to enjoy, with the option of putting in some extra chillies if you love the heat.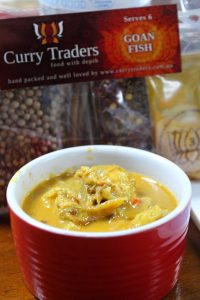 In fact one of the great things about the curry kits is while they are prescriptive enough to assist the home cook, nearly everyone put their own spin on the dishes, whether it was omitting some chilli, replacing the cream with yoghurt, adding different meats and vegetables or extra nuts. You can really make them your own but with a great flavour base to start with, ensuring a fabulous meal. It made for a delicious evening!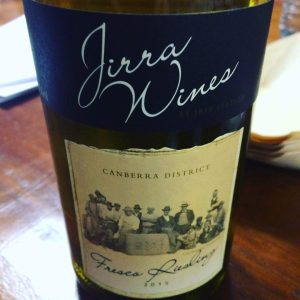 Curry Traders is available now from Urban Providore.
What I ate:
Curry Traders butter chicken spice mix
Curry Traders chicken tikka masala spice mix
Curry Traders chicken korma spice mix
Curry Traders Goan fish spice mix
Curry Traders Sri Lankan spice mix
Curry Traders beef vindaloo spice mix