Hello hungry peoples,
Today I enjoyed breakfast with all things Watson (ok I admit this was not today, more like a week ago, writing things is hard). "What's a Watson?" you say. The Knox is the new cafe at the local Watson shops and their deal is that they try to source everything within their suburb which I think is a pretty cute, but challenging, concept. I am pretty sure the coffee beans have not been grown in Watson. They may have been roasted there I guess. If they did I am totally impressed.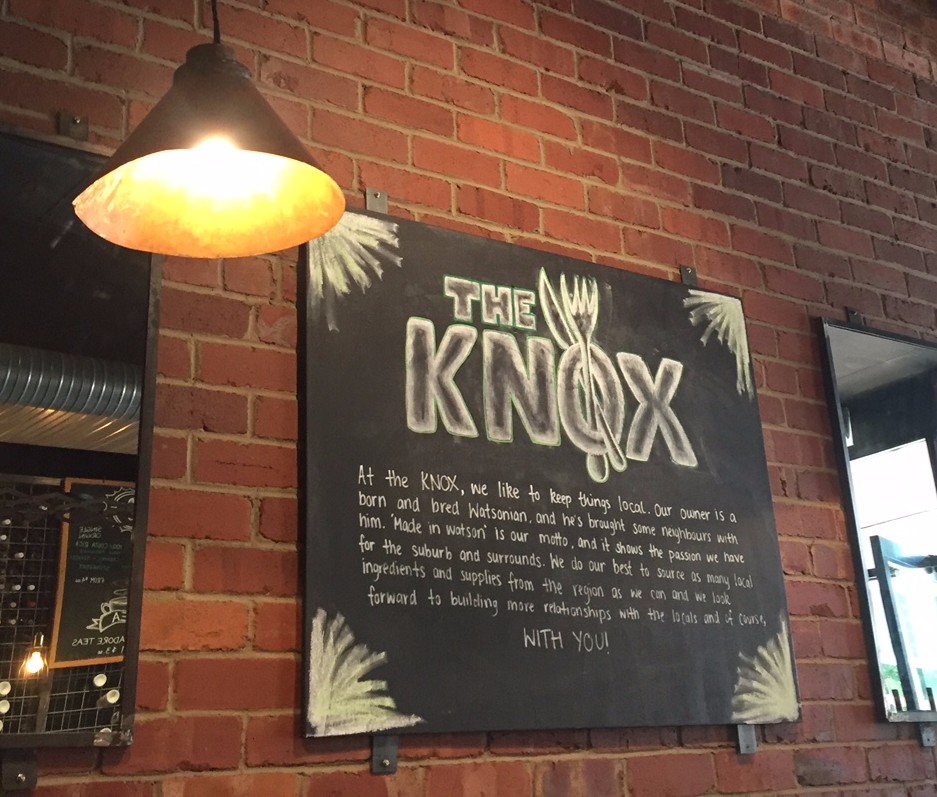 First I had to get over my sadness that this cafe has replaced Satis, which was one of the better vegetarian/vegan cafe's in Canberra. Their Taj Mahal (chai) coffees were to die for and they fried some mean potatoes with chilli fetta. Recreating these will definitely be on my list of things to do (this is a very, very long list).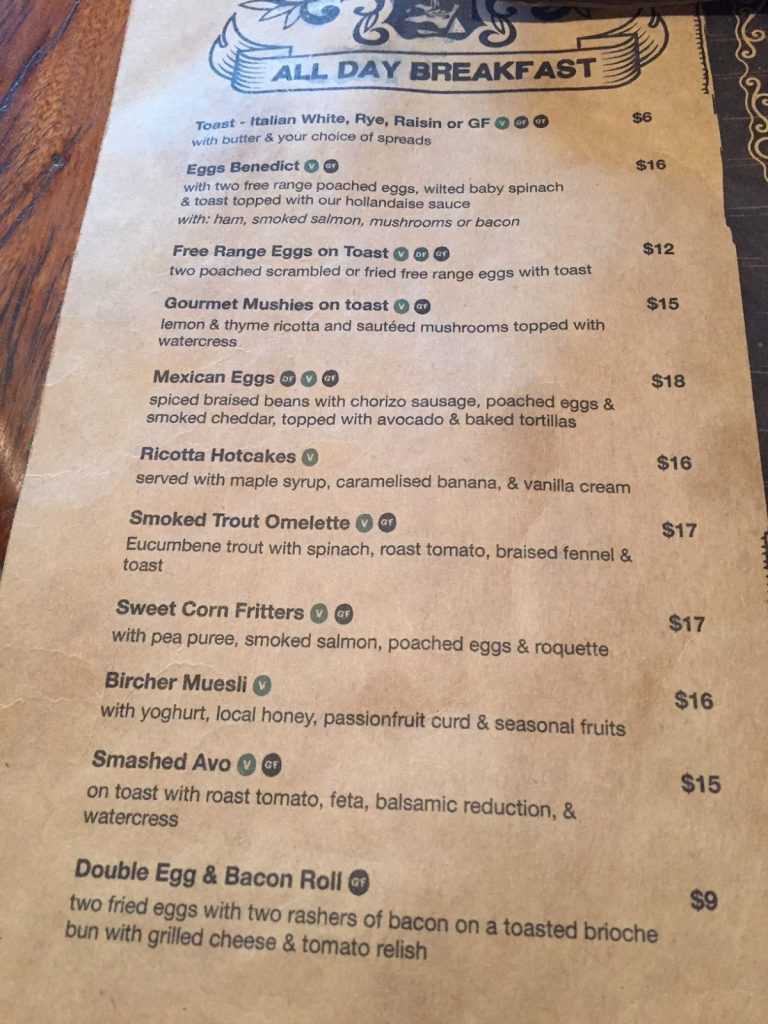 I was worried entering the cafe because it was buzzing but we were seated and served really quickly (hurrah!).
To the menu, nothing looked too crazy but everything looked delicious.
I haven't had plain old eggs benedict for ages and it didn't disappoint. Good hollondaise, perfectly poached eggs and even the mushrooms were cooked perfectly. So many places burn the mushrooms. A+ all round. The coffee was really good even though I ordered one as big as my head (which is always dangerous, small cups are safer for good coffee).
It was a good start to the day before we headed over to the Handmade markets. The clothes and crafty stuff were good, although nothing grabbed me except a Star Wars dress. Is it wrong to spend $135 on a dress for your daughters birthday party that you will never ever wear again?? I decided that yes this was not a sensible acquisition. Instead I spent my money on food.
I have never made it to the Frugii ice cream shop in Braddon (again it is on my list) so it seemed foolish to pass up the chance to finally try their ice cream. The flavours are crazy; lemongrass, mandarin sorbet, hot cross buns etc. and all amazing! I settled on a scoop of the hot cross bun and the salted caramel butter ice cream. Need I say it was a good choice. The deal with Frugii is that they use science to make their ice creams and you could really tell. There is no discernible ice crystals, just smooth ice creamy goodness. Definitely one of the best I have ever had, and that includes the Bailey's ice cream I used to make. Alcohol, like nitrogen freezing, also prevents large ice crystals. I recommend it.
I also acquired some cold smoked garlic. This garlic is sweet and smoky. My plan is to make the most amazing aioli ever, as well as try to perfect my garlic bread. Lastly I grabbed some sticky balsamic, which apparently is different to caramelized balsamic, but tastes pretty similar. This is my go to for salad dressings.
After this I waddled my way home and fell into a food induced stupor. The ice cream really pushed me over the edge.