Hello hungry peoples,
I never thought there would be some kind of emergency food announcement yet here we are. I was innocently wandering the Kingston Foreshore looking for some nosh and look what I stumbled across……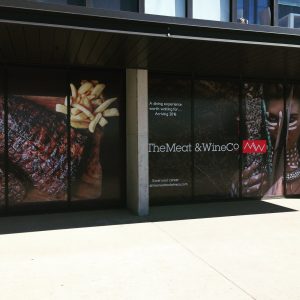 Meat and Wine Co are one of my favourite places to go in Sydney. So much meat, so much wine. What's not to love? I first went to the Circular Quay venue when I was at a work conference at the convention centre in Sydney. I split the massive ribs platter with a co-worker and they insisted we wear bibs. This did not deter us, we went to town on those ribs. It was heavenly. Since then I have tried to get there every time I am in town. The last time was when we were in Sydney for a friends wedding. We had Meat and Wine Co one night and the next night we had a degustation at Aria for the wedding. It was a VERY good weekend. I am eternally grateful to Rob and Beth for having such a foodie heaven wedding. Anyway I am super excited about Meat and Wine Co. If I have my way I will be one of the first in the door.