Hello hungry peoples,
Today we are visiting Kenny and  his sister Priscilla, aspiring food entrepreneurs who dream of one day having their own restaurant in Canberra.  In the meantime, they have started Dodolicious Canberra as a home-based business and will be cooking for Hometaste.  Priscilla handles logistics and Kenny is the talent in the kitchen.  Kenny is a trained engineer but his passion and obsession for food has him pursuing his cooking dream. They begun with a small project, joining the multicultural festival this year with a group of friends to promote Mauritian cuisine. Kenny was overwhelmed by the love people had for his food and, while it was at times stressful and hard, it was a joyful experience. Kenny was also blown away by some of the feedback from people saying it was their favourite stall of the event. Once you have tried some of his food, you will surely agree.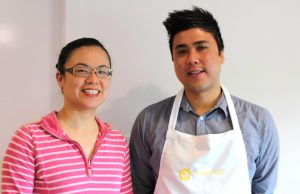 Kenny gets his love of cooking and food from his mother and the family are originally from Mauritius.  Mauritius, a small island to the East of Africa, has a rich and vibrant food culture, fusing different cooking techniques and flavour profiles. Kenny and Priscilla have a diverse heritage including Chinese, African and English ancestors.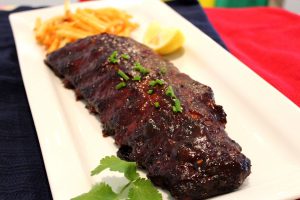 Kenny's approach to food is obsessive. He will spend months perfecting a dish and its elements, resulting in creations of great refinement and technique. Kenny also honours his heritage while exploring food from other cultures, leading him to develop recipes that take the best elements from a variety of cuisines. For example, his slow-cooked ribs are similar in many ways to American bbq ribs but the profuse use of fresh herbs lightens the dish.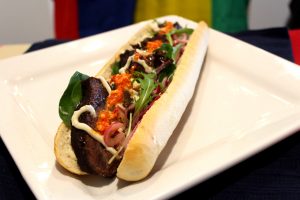 His slow-cooked beef cheeks hint at French influences, where they are gently simmered in wine and herbs. He then adds spices and pickled extras, serving it all in a freshly baked baguette, reminiscent of a Vietnamese Bánh mì. He also has a version using slow roasted pork, with crunch provided by some excellent crackling. Seriously, these will be the best sandwiches you will ever eat and are not to be missed. This can be said of many of Kenny's dishes.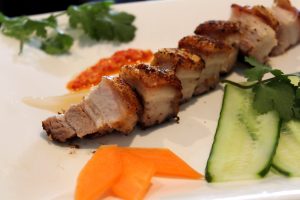 The sandwiches use a home made Mauritian chilli sauce which is just plain fabulous. In fact Kenny has contrived a whole dish around the profuse use of this paste, creating the super spicy inferno chicken wings. These are reminiscent of American buffalo wings and Kenny is currently working on a coconut based sauce to produce some relief to the heat. In fact all of his dishes are very well balanced, using crunch, sweetness and tartness to great effect.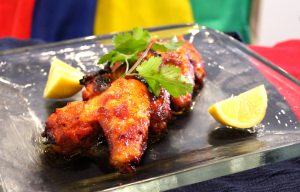 One of Kenny's Mauritian specialities are pork and choko dumplings "Boulette Chouchou". I have only ever had choko in Mcdonald's apple pies so I was curious to try this one. The choko provides a hint of sweetness, as well as a unique texture to the dish. It is served with a sauce made from mint, garlic, sugar and vinegar, forming quite the taste experience.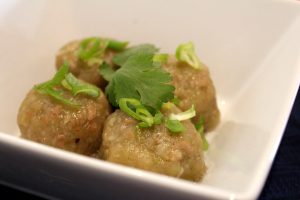 To round the feast off Kenny created a Mauritian dessert representing the French influence on their culture, Napolitaine biscuits. Freshly made shortbread biscuits are joined together by strawberry or raspberry jam. A gorgeous pink icing covers these delicacies, sometimes infused with a bit of rose water to give a turkish delight character. Kenny has developed new looks and flavours (vanilla, almond and coconut) to modernise this sweet treat that is much loved by Mauritians.  Gorgeous to look at and ridiculously delicious, especially with a cup of Mauritian grown tea infused with vanilla.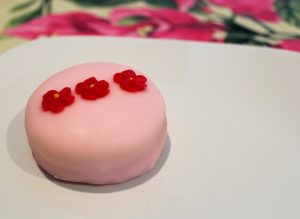 Kenny provided me with one of the best meals I have ever had. His cooking is interesting, refined and oh so delicious. I think I am his first customer with Hometaste as I ordered more of his food as soon as it was available. He is a talented man in the kitchen. I tip my hat to you good sir!
If you want to try any of this amazing food you can order Kenny's meals here. Seriously you should do it…..do it ….do it….do it NOW!