Hello hungry peoples,
Today we are visiting new Hometaste chef Nadia. Nadia and her family have recently moved to Canberra from Singapore. They moved for the Australian lifestyle, especially for the children, who have happily settled into their new school. Singapore has a vibrant and diverse food culture and Nadia's children have grown up with a healthy appreciation for food.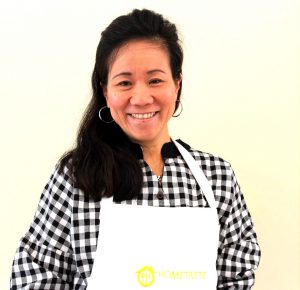 Singaporean cuisine is a cultural hot pot due to its long history as a seaport and a steady influx of immigrants. Influences come from almost everywhere, including the native Malays, the Chinese, Indonesian, Indian, Peranakan, Sri Lanka, Thailand, the Middle East, as well as western colonial influences.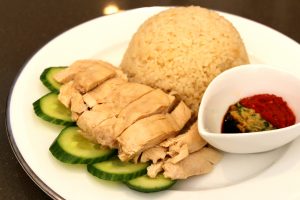 Food is of central importance to Singaporeans and firmly linked to their national identity. It is now home to many of the world's Michelin starred restaurants. Aside from fine dining, food is also readily available on every street corner and so cheap that you don't really need to cook to eat well. Of course things are very different in Canberra. They are loving their new lives in Canberra but they all missed the tastes of Singapore. Nadia has been busily working on her cooking skills, making the dishes that reminds them of home.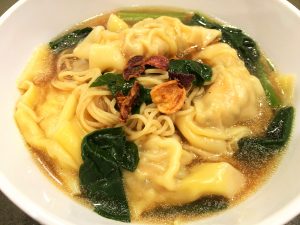 Some of these dishes are from Nadia's mother, others are inspired by classic Singaporean dishes and flavours. Some of her favourites include Hainan chicken and beef rendang. On the day I visited I got to sample Nadia's Hainan chicken. Hainan chicken comes from the early immigrants to Singapore from the Hainan Province in South China. It has become one of the national dishes of Singapore and is ridiculously popular. Jasmine rice is cooked in chicken stock and served with tender poached chicken and cucumber. This dish is typically accompanied by garlic chilli, ginger and kecap manis (sweet sticky soy) dipping sauces on the side. It is known for its simple flavours and the art is in the cooking technique.
Nadia's favourite ingredients to work with include Singaporean flavours such as ginger and garlic. Nadia is also broadening her cooking horizons, perfecting European dishes such as Black forest cake.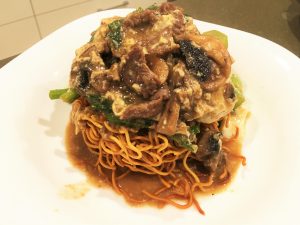 As Nadia says "For me, what's better than good food is to be able to share it. To be able to watch my loved ones enjoying the meal I prepared for them is a total joy."
You can order Nadia's food at Hometaste here.