Hello hungry peoples,
Today we get to visit an old food haunt, Bella Vista Italian Restaurant, which for me has a lot of memories. My first apartment was just up the road. Hubby and I had many a romantic dinner here. I even celebrated here when I finished my Science degree. I like to mark major occasions with eating. A good Italian restaurant is a beautiful thing and I think it is telling that it has been kicking around for so long. I must admit it had been years since I visited so I was pretty excited to revisit it for my friend Gioia's bday.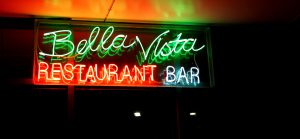 I am not going to out her age here because that would be impolite but it was a significant one. We did buy her incontinence pads as a gift. That is the special kind of friends we are. Because she is a disreputable pervy old woman we also went and saw Tarzan. I wasn't expecting much but was pleasantly surprised that while Alexander Skarsgard's abs were magnificent, they did actually put some effort into the rest of the movie. They should definitely advertise the fact that it has Samuel L. Jackson playing himself, which is always hilarious. Anyway, I got distracted……back to the food.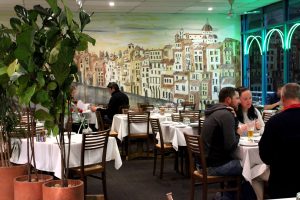 Bella Vista is located in Belconnen on the lake. It has a gorgeous view and is very "on theme" inside, with gorgeous Italian murals painted on the walls. The menu is a solid Italian affair with lots of pasta's and risottos as well as meaty mains but there are some very interesting variations on this theme. Roasted cauliflower and Gorgonzola pasta? Slow cooked pork neck risotto?  Oh god……yes, please! To start we had a mixed bread starter which was fabulous. Some pieces were covered in anchovies, others olives or sun-dried tomatoes. Crispy and warm, just delicious!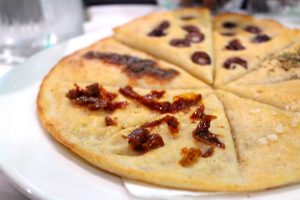 It was a very hard decision to make but I decided to have the entree quail, which was stuffed with mortadella and cheese and wrapped in prosciutto, just for good measure. I paired this with a Pinot Gris which worked perfectly. The entree was a generous serve, and with the pear and parmesan rocket salad made for a satisfying meal. The quail was perfectly cooked and wrapping poultry in pig is always a very, very good thing. Gioia, the birthday girl, and Pallavi ordered the main ricotto gnocchi, which was both delicious and giant. I don't think either of them finished. Sally had the crispy chicken breast, again filled with a mix of cheeses, with a thyme and roasted garlic cream sauce. Again this was a triumphant but giant dish.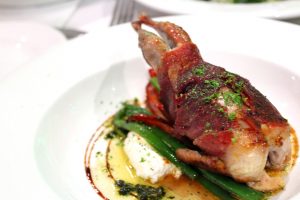 We didn't worry about dessert since we were going to stuff ourselves with lollies at the movies but they have a lovely old school menu, filled with cannolis, tiramasu, gelato etc. etc. The service was also fabulous. Very attentive and very friendly. I think this place will have to go back on my list of regular haunts.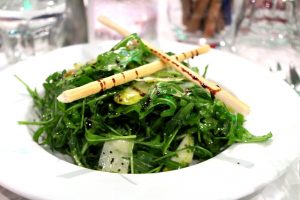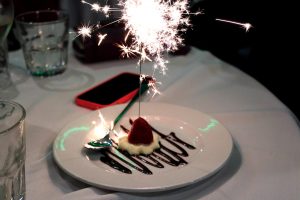 Bella Vista Italian Restaurant
Lunch: 12.00 – 2pm Monday to Friday
Dinner: 5.30 – 9pm Monday to Saturday
Sunday: Functions only
(02) 6253 2266
Website: http://www.bellavistarestaurant.com.au/