Hello hungry peoples,
Today we are visiting Penny University in Kingston. Whenever I enter this place I feel like I am transported into the most hipster of hipster havens. I imagine it is somewhere in Fitzroy, Melbourne. Like all good hipster cafes the decor is eclectic and fun, the coffee is amazing and the food is seriously over-complicated but also delicious. This is the home of quinoa, kimchi, matcha and even the grain of the moment, freekah. I do appreciate a lunch venue which serves food I would never attempt to do at home. I feel like I am getting value for money. Let's talk drinks first.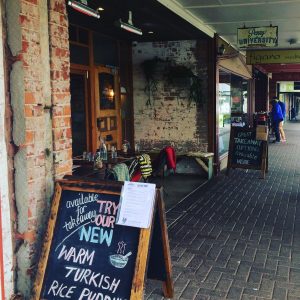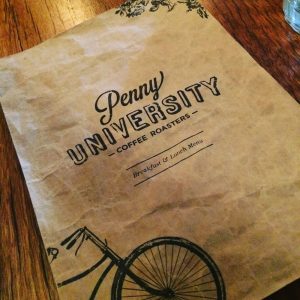 I love that the cafe has a really interesting drinks menu, and the specials board changes regularly. For example on one visit I had a green matcha latte with cinnamon and honey. On other visits I had the decadent peanut butter and chocolate milk shake. Their current menu has a "bounty" smoothie, with chocolate brownie and coconut, as well as an apple crumble or salted caramel pretzel. This is an impossible choice! They also offer beer and wine if you are having a particularly bad day at work.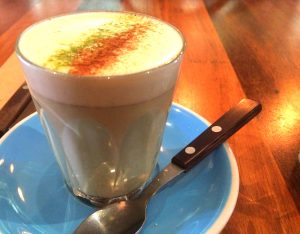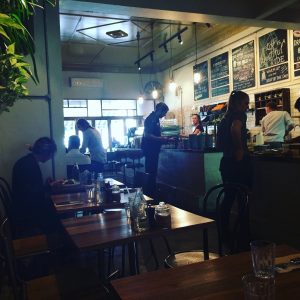 Moving on to the food. Penny University offers food with numerous elements adding textural or flavour contrast. They also do it really well. These are beautiful complex dishes and the breakfast menu is one of the most interesting in Canberra.  I have heard numerous people ranting about the eggs and one of my favourites is the chile scrambled eggs. Eggs are combined with soy beans & shitake mushrooms on top of a shallot pancake, offering lots of delicious Asian flavours with a quintessential English breakfast dish. They also offer a gourmet breakfast hotdog, using Toulouse sausage in a brioche bun with gruyere cheese. Drool! For those who like sweet things for breakfast you have choices such as banoffee croissant french toast or maple baked pears. Have I mentioned it is hard to choose in this place?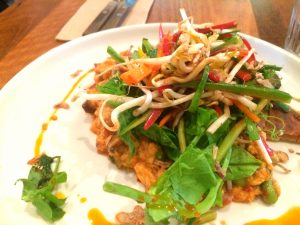 The breakfast menu is on all day but if you feel like something more "lunchey" they always offer a mix of cuisines. They even have the super trendy "black burger" where the bread buns are as dark as night. I haven't had one….I guess I should just to find out what the fuss is about. I also feel like I should get the roasted cauliflower salad because if anyone can make cauliflower interesting and tasty it is these guys.  I did enjoy their take on a pad thai, the 'quack thai'. It was quite fancy. To be honest I feel like I have barely explored the menu and every time I think am getting close they change it. It is consistently interesting and delicious so you should just take the risk…turn up and see what is on offer.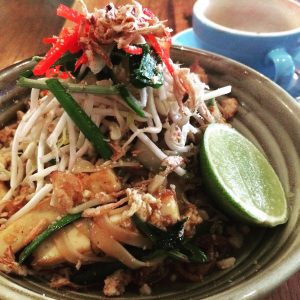 Penny University
Open 7 Days 7 am -4 pm
15 Kennedy St, Kingston, ACT 2604
Ph:(02) 6162 1500