Hello hungry peoples,
I have been meaning to write this place up for ages. I think nearly everyone in Canberra has some memory associated with the Turkish Pide House in Jamison, whether it is a birthday banquet, family meal or romantic dinner date. I have been going here for about 15 years and I have never had a bad meal. They are also super nice. I recently went there to catch up with some girlfriends and visiting again was like putting on an old comfy jumper.  The menu is pretty standard Turkish fare but since they have been the first introduction to Turkish food for most Canberrans, they have really have set this standard.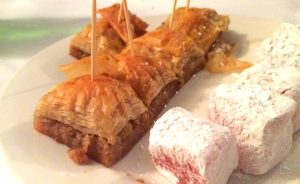 So what do I love about this place? Firstly they cook on coals, so anything they prepare automatically has a delightful smokey character. This ranges across all of the meats, from kebabs to big hunks of meat, and they are all delicious. A personal favourite of mine is the "Pirzola", marinated grilled lamb cutlets with Turkish rice and a side of salad. I have tried to replicate this dish at home with no success. There is some secret ingredient in the marinade that gives the lamb its amazing juicy flavour. They also add something to the rice, which improves the texture and adds more flavour. Again a mystery I need to solve.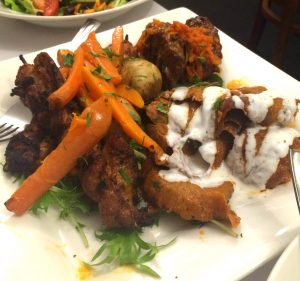 Their Turkish bread is freshly baked in front of you and of course they have the range of brightly coloured dips to go with it. The hummus is outstanding and there is a respectable range of other flavours such as beetroot, carrot and eggplant. I particularly like the bright pink colour of the beetroot dip but they all have really nice clean flavours. They also have a range of filled pide breads, the equivalent of an Italian calzone. Some of my favourites are the vegetarian options such as cheese and spinach, mushrooms and cheese and potato and cheese. Can you tell I like cheese? The chicken pide and pepperoni pide are also worth a mention. They are delicious.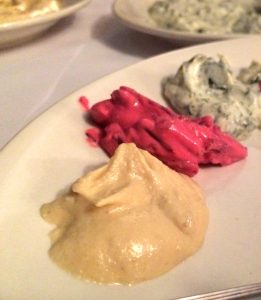 Another fan favourite is the zucchini balls. These are delightful, puffed up, deep fried dumplings, which you can pretend are healthy because it has vegetable in it. The accompanying yogurt sauce is delicious and nicely offsets the fried nature of the dumplings. Another dish that I need to recreate at home. Another decadent entree is the Borek. Filo pastry stuffed with cheese and deep fried. Crispy and salty, it is hard to resist ordering them.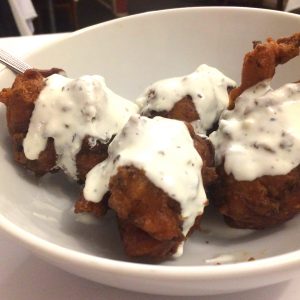 If you have room at the end there is of course gorgeous rich Turkish coffee which you can pair with Turkish delight or some baklava. If you are full to bursting Turkish Apple tea is a lovely palate cleanser.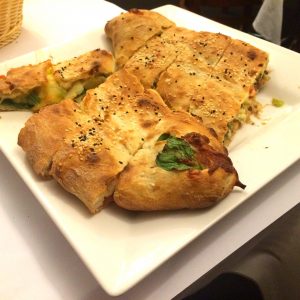 I am so glad to see that the Turkish Pide House has not changed at all. The food is still amazing, the service friendly, and I always leave full and waddling. If you haven't been there…Why?…..Whats wrong with you??  Get it in your belly!