Hello hungry peoples,
While we were staying near Trafalgar Square we popped into Caffe Concerto, an Italian cafe chain located through-out London. Apparently the cafe is also the perfect venue to observe the many protests that occur in Trafalgar Square. On this day it was Neo-Nazis vs people who don't like Neo-Nazis (which hopefully is nearly everyone).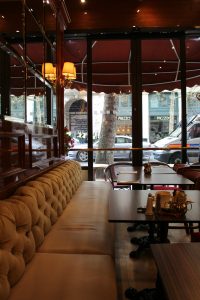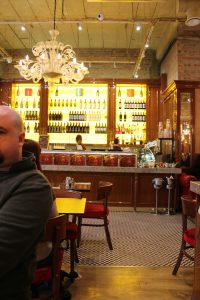 The first thing you notice on arrival is an impressive cake and pastry display. I challenge you to successfully navigate through this without getting something sweet. They also obviously make cakes for events and weddings and have a number of them on display. You can sample a whole heap by having a traditional English afternoon tea.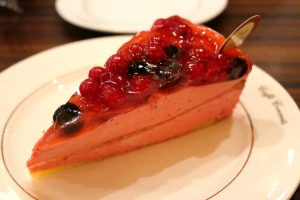 The interior is gorgeous with lots of gold trim and chandeliers, more like a fancy restaurant than a cafe. The menu is solidly Italian with a large range of pastas and risottos. Hubby reported that the pasta was really good.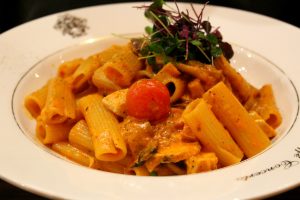 I wanted something light so I went for a Breseola salad with figs, bocconcini, rocket and balsamic. The dried meat needs some moistness and the cheese and figs are perfect.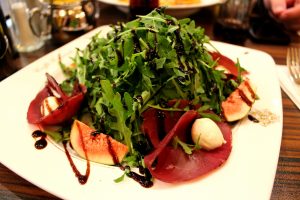 The other mains include every steak you could think of: chicken steak, salmon steak, steak steak…..all the steaks! There are also more non-traditional items such as burgers.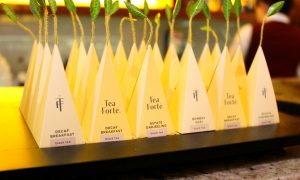 Overall it is a nice little stop, especially if your are in the mood for a good cakening.