Hello hungry peoples,
Time for another Cooking Circles event. Michele from Fine Dining has been very busy, firstly hosting 55 people for her mother's day high tea. Next on the menu, a delicious Sunday lunch full of Pakistani delights.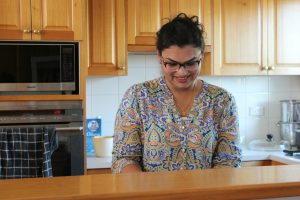 The lovely Hina took us through the process of creating a classic Pakistani lunch of seikh kebabs, chicken biryani with raita and a rasmalai for dessert.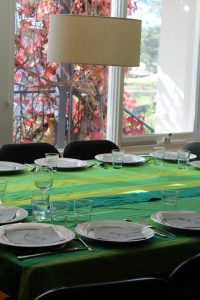 On arrival we were served canapes, which are a specialty of Michele's. This helped to fuel us for our subsequent cooking exploits. It also helped to line my stomach for the many bottles of New Zealand Savignon Blanc on offer. Nothing like a long boozy lunch. Don't worry someone was looking after the children.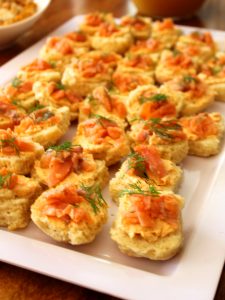 We started on the rasmalai dessert as it needed time to chill. I had never had this before and it is essentially a dumpling in a spiced milk broth. This is a dessert with milk on top of milk.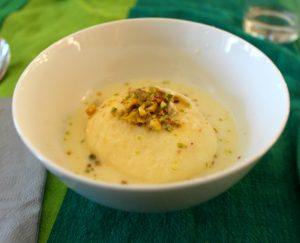 The dumplings are made from milk powder with ghee and then cooked in lots of UHT milk. Interestingly the UHT milk works better then fresh milk as it gets to temperature faster and cooks quicker.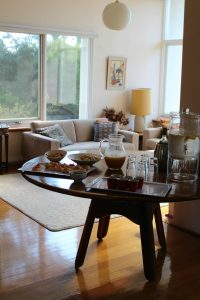 The milkyness and creaminess is flavoured lightly with cardamon and a sprinkling of pistachios. This makes a subtly flavoured dessert with textural variation between the dumplings and broth.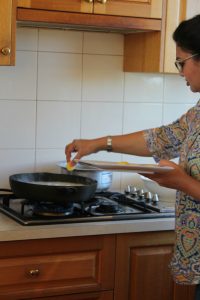 Next we got to work on the seekh kebabs. These remind me of a sausage with no casing, with a bit more spicy-ness and heat than your typical sausage sizzle. A spicy sausage is a very good thing.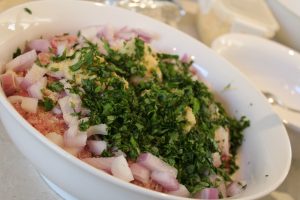 Lastly we made a spicy chicken biryani. This is a layered chicken and rice dish with a lot of flavour provided by deep frying onions. I have eaten a lot of biryani and I especially like how it is an all in one dish. This was probably one of the best I have had. The heat levels was just enough to challenge the palate with a light and fresh flavour. I waddled home.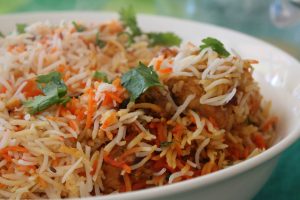 Information on Cooking Circle events can be found here. There are events like this one held monthly or you can attend a weekly Wednesday lunch at at Currie Crescent Community Centre.