Hello hungry peoples,
Last stop on the Icelandic train. Today we are visiting Lobster & Stuff which is in Reykavik.  The waterfront in Reykavik is filled  with seafood restaurants, so much so I really struggled to pick a place. In the end I went with Lobster & Stuff as I appreciated the simplicity of the name, plus they had an awesome deal of lobster and wine which was singing to me like some kind of siren.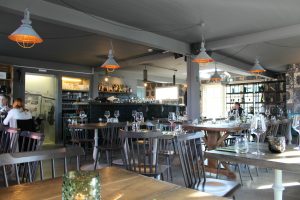 The interior is very modern with plenty of space. Since it was a weekday lunch is was pretty quiet so we got our food presto, which I appreciate as I am ALWAYS STARVING!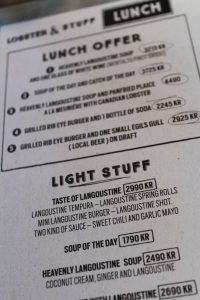 The lobster soup lived up to my high expectations after having had many seafood soups during my stay. Even in Spring the weather is cold and a well cooked soup really hits the spot. The bisque flavour suggested lots of slow cooking with meat and shell to create a deep flavour. A whole langoustine was also generously used to garnish the soup. You can also order some extra lobster on the side if need be.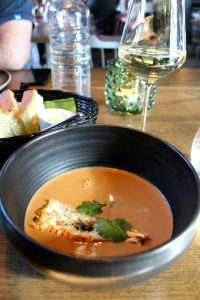 The house white accompanying the dish was surprisingly good. We are so spoilt with good cheap wine in Australia that I found some of the European house whites to be a bit rough.  Hubby ordered a burger and fries. He thought the burger was great but the triple fried chips may be fried one to many times.