Hello hungry peoples,
When I drive down the coast I have a few traditions. Fish and chips at the "Tuross Boatshed" and "Innes Boatshed" (with maybe a few sneaky oysters), a fine dining delight at "The River Moruya", mexican at Malibu Mex (sadly no more) and a lentil burger at the Mogo Ice Creamery. Cheese at the Bodalla Dairy Shed has also recently made the list.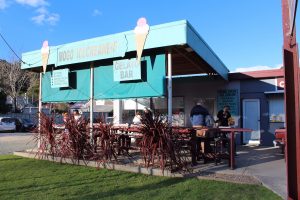 I was somewhat cynical about the idea that a lentil burger could be as delicious as a regular burger but man these guys have converted me.  The use of mayonnaise and sweet chili sauce elevates this dish to flavour perfection. Since I only go down to the coast about once a year I was determined to perfect my own so I can feast on it whenever it takes my fancy. This is vegetarian heaven. Enjoy!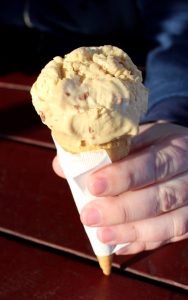 Lentil Burger
Prep time: 24 hours (to soak beans)
Cook time: 20 minutes
Yield: 4 burgers
Calories per serving: 558

Ingredients
1 loaf T

urkish bread

1 cup 

dry lentils

2 cups 

chicken stock

1 

onion

1 

carrot

4 

baby beetroot

2 

eggs

1 cup 

breadcrumbs

Handful 

baby spinach

1/4 cup 

whole egg mayonnaise

4 tbsp 

sweet chili sauce

1 tbsp 

salt

1 tbsp 

pepper
Cooking Directions
Soak the lentils in water overnight.
On the day cook the lentils in the 2 cups of chicken stock until soft (about 30 minutes).
Finely dice the onion and combine in a bowl with the 2 eggs and the 1 cup bread crumbs.
Peel and grate the carrot and add to the mix.
Mash the lentils slightly and add to the patty mix. Form 4 large burger patties.
Put a fry pan on a medium heat with some olive oil and fry the lentil patties until browned.
Grate the baby beetroot.
Slice the Turkish bread, toast the slices and butter them. Generously coat with mayonnaise and some sweet chili sauce.
Add the lentil pattie, beetroot and the baby spinach and dig in!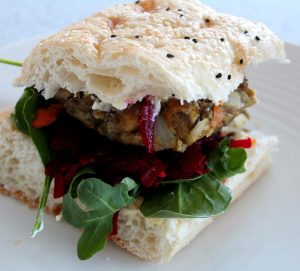 p.s. The home made ice-cream at the ice-creamery are amazing. My personal favourite is tiramisu. Hubby loves the cassata.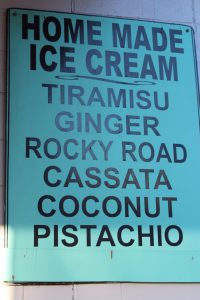 Difficulty: Easy peasy