Hello hungry peoples,
Today we are continuing my adventures in Iceland. After arriving near Reykavik we drove 2 hours south, heading to Hotel Ranga. Firstly driving around Iceland is amazing. As soon as you drive slightly uphill you can find yourself in a Winter wonderland and the scenery will blow your mind.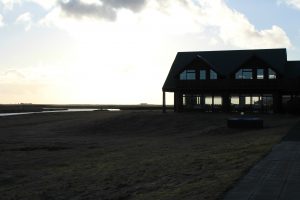 The other thing about driving in Iceland is that there are not many major roads or traffic. We literally drove down their main highway straight to the hotel. All I had to worry about was driving on the wrong side of the road. If you ask hubby he will tell you he thought he was going to die quite a few times.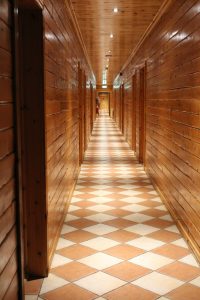 Hotel Ranga is located on a broad sweeping plain with amazing volcanic mountains covered in glaciers in the background. The hotel has a woodsy feel and features generous sized rooms with a view out onto the plain. This is achieved by having one of the longest hallways I have ever seen extending from reception. There are also a couple spas outside the rooms if you feel like a soak.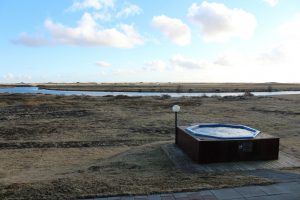 One of the main selling points of the hotel is that it is a great place to see the northern lights. There is no surrounding light pollution and the hotel staff will wake you up if you wish when they make an appearance. We were super lucky to catch the lights on the first night. One of the best surprises was how much the lights move around. It looks like it is dancing across the sky. Unfortunately I don't have any photos as it is impossible to get a proper shot without things such as a tripod (and there was no way I was flying on an international flight with that much gear).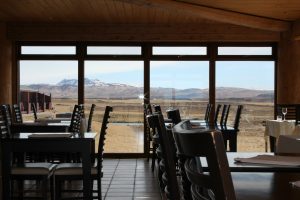 The hotel also hosts one of the best restaurants in Iceland with one of the best views you will ever see. The breakfast is all inclusive but with a lot more preserved fish than you would see at your usual breakfast buffet. The lunch menu has cheaper versions of some of the dinner dishes but it is really the dinner menu where the food truly shines.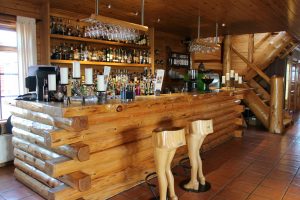 Each meal starts with lovely in-house baked bread, served with salt, olive oil and dukkah. My favourite starters were the Ranga seafood soup and a wild mushroom soup. The seasoning, texture and flavour of each soup was perfection. The menu also allows you to explore some interesting Icelandic ingredients such as puffin or reindeer.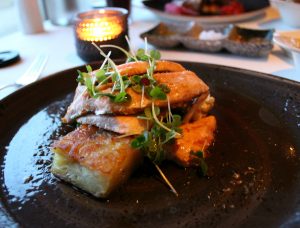 Food in Iceland is quite expensive, and ingredients like beef and lamb especially so. Because of this I stuck with the seafood mains, of which there are a variety. The restaurant looks over one of Iceland's best salmon rivers and the quality and freshness of the seafood was outstanding. If you wanted to splurge a little you could even order langoustine (a type of large scampi).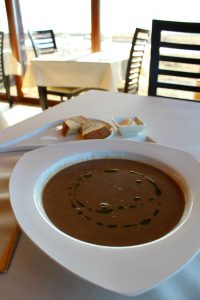 Lastly with desserts, one of the things I noticed in Iceland was that the yoghurt like "Skyre" is always present in the dessert menu, usually with some crumbled up biscuits for texture. Hotel Ranga also offers some other options such as ice cream, carrot cake and chocolate mousse.
Not only was Hotel Ranga an amazing place to stay and eat, the staff were so helpful and friendly. Hubby managed to lose his passport here and we didn't notice until we were back in Reykavik on the day we were flying out. The staff found the passport and the manager drove an hour to meet us so they we could still catch our flight on time. Truly amazeballs service!