Hello hungry peoples,
Well it has finally happened…..tasting panel day has ARRIVED! It was a cold Canberra evening when I trekked out to Fyshwick to visit Urban Providore. It looked warm and inviting and a glass of wine was popped in my hand as soon as I walked in the door. This was off to a very good start!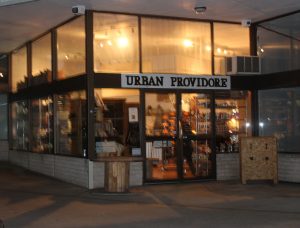 The panel meets once a month for a year to try products and give feedback to local artisanal producers. There is also some food-centric fun. Since this was our first meeting we started with some palate calibration, trying a variety of sweet, savoury, bitter, salty and umami flavours. I discovered, once again, that I really hate tonic water.  I have friends who are very into gin and tonics and sadly I just do not understand it.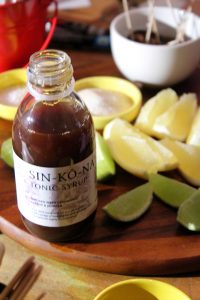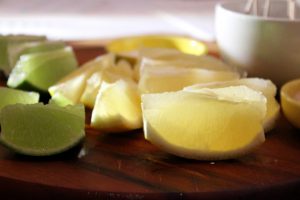 Next we moved onto a classic charcuterie platter. I was introduced to the concept of pairing blue cheese with honey which was surprisingly delicious. The Tilba Real Dairy vintage blue cheese is perfect for anyone who is generally not a fan of blue cheese. It is more like a cheddar with a slight funky kick. One of my other favourites was smoked olives, which seems like a gift that would keep on giving for salads, pizzas and pasta. I love some smokey goodness!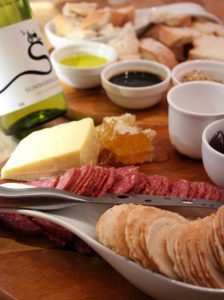 We finished the platter off with a stout and fig fudge, which was ridiculously rich. The trick is to pair it with some sliced pear, which cuts through the richness and makes it deliciously balanced. It was a cracker of a start.
What I ate:
La Barre caramelised balsamic vinegar, extra virgin olive oil, dukkha
Tilba Real Dairy vintage blue cheese
Valley Produce Co cracked black pepper thins
Australian Honey Cellars honeycomb
Butch's Smallgoods plain German Mettwurst
Crabtree's Smokehouse kalamata olives in olive oil
Grapes and Summerhill Road sauvignon blanc
Fudgemental's vegan no dairy Out-stout n' fig fudge