Hello hungry peoples,
Just a quick hello to share a recent discovery. I am loving the green ginger wine at ALDI. Super cheap and majorly delicious! I like to drink mine 1 part wine, 2 parts soda with a squeeze of lemon. It is like a super fancy ginger beer that will warm the cockles of your heart!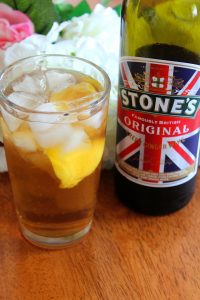 p.s. All opinions stated are my own. Sadly no one has offered to pay me to spruike their stuff. Send me money so I can buy more food!