Hello hungry peoples,
As promised last week I have delivered a copycat recipe for Sizzler's parmesan toast. So simple but so amazing. When it comes up in conversation, and for me it regularly does, everyone asserts strongly that this was the only reason worth going to Sizzler's for. The secret is to buy the nasty pre-grated parmesan monstrosity in a tub, a fresh, plain as can be, soft white bread and lots of butter. Butter makes everything good! Butter, cheese and white bread is on a whole 'nother level.
Sizzler's Parmesan Toast
Prep time: 5 minutes
Cook time: 2 minutes
Total time: 7 minutes
Yield: 4 toasts
Calories per serving: 313 
Ingredients
1 cup parmesan

50 g salted butter
4 thick cut slices of white bread
Tools: Blender
Cooking Directions
Melt the 50 g butter in the microwave.
Stir the parmesan in to make a thick paste. If it is too liquid just add a bit more cheese. You want it to stick to the bread.
Put the toast in a sandwich press until the cheese is golden. You can also fry the bread in a non-stick fry pan if you don't have a press. That's it, you're done!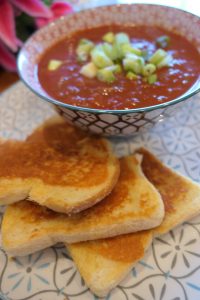 Difficulty: Easy peasy