Hello hungry peoples,
Today we are going to visit one of my locals. G-tree cafe has been an ongoing presence in the Gungahlin shopping centre for a number of years. I started visiting because of convenience but have kept going because the food and coffee is great and the people are very nice. Another big point – the playground is located just outside and they will deliver coffee to it while you wrangle your children. Major selling point!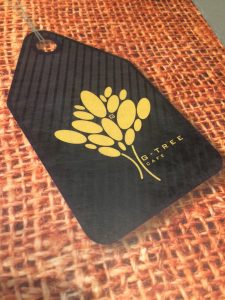 They also have a solid
menu
. I usually stick with the all day breakfast as they know how to poach an egg.  The truffled poached eggs and roasted mushrooms with brioche (Portobello Eggs) is a stand-out. I have ordered it happily many times. The Morning Apple Crumble also sounds delicious and interesting but I haven't got around to trying it yet. I can report from my kids that their pancakes are great. You can get Canadian style (bacon and maple syrup) with a maple butter or with a berry compote with honey cinnamon labne. Labne is just a fancy word for greek yoghurt. Sounds delicious doesn't it?  The other breakfast items are pretty standard fare. You can get your stockmans breakfast, eggs bacon, sausages etc etc. You know the deal. They also have staples like eggs benedict.
Moving on to the lunch menu. The calamari salad is huge and well done. The calamari is tender, deep fried with a bit of a spicy kick, with a green salad so you can pretend it is healthy. The beetroot risotto is also a really interesting dish. Bright pink and made with wild rice, which gives it a lovely nutty flavour. Earthy and nutty are so good together. The kids also get a kick out of the colour. I have also had the beer battered fish and chips and can report that both the fish and chips are piping hot, crispy and delicious. They also offer a variety of burger and sandwiches, as well as a pasta menu.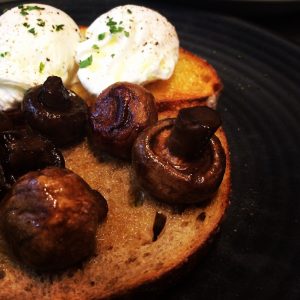 Overall G-tree is a really nice little cafe. The coffee is always great and the menu is pretty solid, with enough interesting dishes that I am always happy to visit. It is also super convenient for parents being playground adjacent. I think they should take it a step further and wander out to take coffee orders. That would be amazeballs. One more major selling point – it is reasonably priced. I generally spend less here than I would at the neighbouring Coffee Club. That place has become expensive.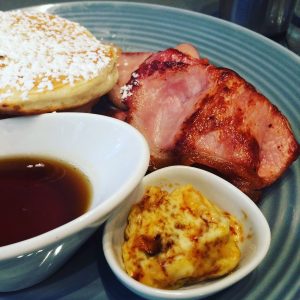 G-Tree Cafe
9am-5:30pm Mon-Thurs, 9am-9pm Fri, 9am-5pm Sat, 10am-4pm Sun
02 6123 4900
31 Hibberson St, Gungahlin ACT 2912