Hello hungry peoples,
When I was planning my wedding there was a clear order to things. Food was prime, I wasn't really too  fussed about the rest of it. Hubby being there to was probably important in an esoteric sense. Oh and close friends and family too of course. I lub you guys. Just don't get in the way of the food please.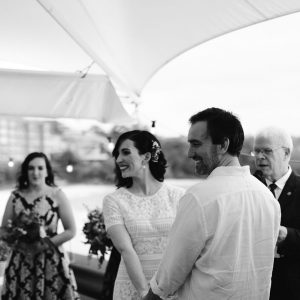 In more recent wedding news Hubby and I recently attended Alice and Michael's wedding in Sydney and it was a wedding after my own heart. The event occurred on a terrace at "Bather's Pavilion". The view was amazeballs, looking right across the bay and the "yacht casual" attire was right in place. It was kinda nice to experience a wedding sans suit attire, with many a casual loafer in sight.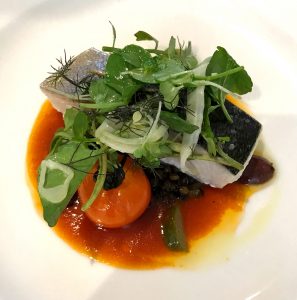 The Bathers Pavilion itself is just gorgeous. A real art deco style gem of a building, and one Alice's family have been visiting since she was a bub. I can understand the devotion as the food was fabulous. There was no messing around with the eating either. Once the vows were done and dusted we were fed some impressive finger food. The salt and pepper squid with a wasabi mayonnaise was an amazing combination. I also really enjoyed the duck pancakes with hoisin, which had a lot of complex flavours, which are sometimes missing in this dish. People insisted that I mention the mini pies with an tomato relish, which had definitely not come out of a frozen packet.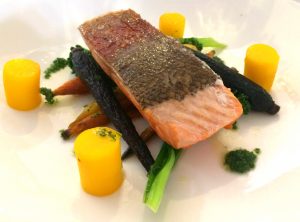 Moving on to the main event the entrees consisted of a harissa kingfish confit or a duck confit salad. So much confit! The mains consisted of ocean trout and slow-cooked beef tenderloin so there was almost all the meats on offer. The roasted heirloom carrots with the ocean trout were really delish and went perfectly. I also tried some of hubbies oxtail and potato macarie with the beef which was almost overwhelming in its delicious flavour.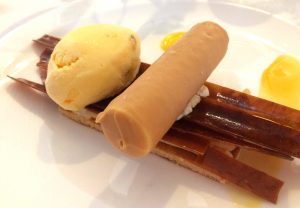 Moving onto dessert the Bombe Alaska was a picture of symmetrical beauty. It was such a shame to pierce it's mallow shell but it had to be done to get to the chocolate sponge and raspberry sorbet. I had the passionfruit mousse with lemon sauce and passionfruit sorbet, which was perfectly balanced between sweet and tart.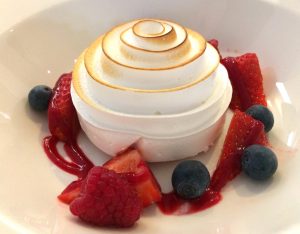 Lastly to finish off I took a few slices of the wedding fruit cake that Michael's Mum had made. I may have had them for dinner that night. This was a marathon of food that even I struggled with. Congrats Alice and Michael! This was one impressive feast that broke even my highly trained tummy.