Hello hungry peoples,
Cafe Essen is a cafe in Canberra that has been around forever. It was a regular uni haunt for me as they offer reasonably priced food and great coffee.  I was certainly surprised when I dropped in recently and found that the place hadn't change one bit. Even the menu was pretty much the same, with the same vegetarian bagel I used to order back when I had a lot less wrinkles and grey hair. I may have gone through a period of vegetarianism when I was young and foolish. My constant craving for steak, possibly due to low iron levels, overcame this pretty quickly but the vegetarian bagel remains a tasty meal I would still happily order.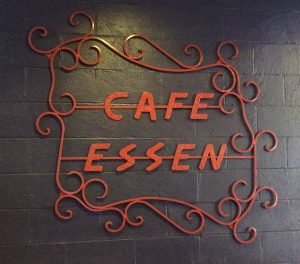 The cafe space is small and intimate, although there is an outdoor area which provides extra seating. The kitchen area is even tinier and frankly it is impressive the breadth of the menu given the small space. The cafe is actually a very good food haunt for someone with dietary restrictions. There is a lot of cheap and cheerful vegetarian food on offer and they even offer some gorgeous vegan cupcakes, which seem to be increasingly popular in cafes. The menu is also supplemented by an extensive specials board.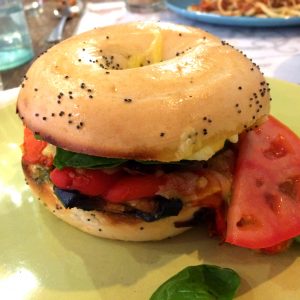 In regards to drinks they are serious about their coffee and have a vast selection of coffee beans on sale so you can take some home with you. There is also an extensive loose leaf tea selection with lots of interesting flavours to choose from.  The cake display is impressive, baked in house or sourced from some of Canberra's best patisseries, such as Flute (one of my favourites for a good cakening!).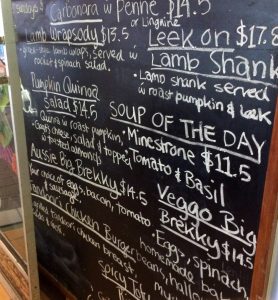 Cafe Essen has been a great cheap and cheerful cheerful cafe for as long as I kind remember. If you are looking for a quick bite and some good coffee it is a good choice!