Hello hungry peoples,
I tend to be wary of places that claim to be "a world of cheese". This is due to a traumatic experience in Victoria where "Cheese World" did not live up to expectation. The Bodalla Dairy Shed equivalent of cheese world claims to be a shed full of cheese and I will give them that, they are legit. It is a very nice shed though and a great place to stop for lunch and to replenish cheese supplies (as well as all things dairy).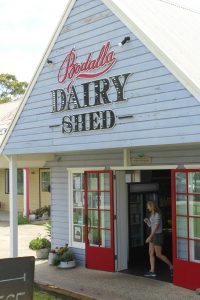 First lets discuss the cheese. It is damn good. They have moved away from just aged cheddars (although there are perfectly nice as well) and produced some really interesting "bush tucker" flavours. For example we sampled myrtle seed, native thyme, salt bush, wattleseed, pepperberries, as well as some classic aged and smokey cheddars. The one that really blew me away though was a truffled brie. The mushroomy umami truffle just paired perfectly with the creaminess of the brie. The flavours and creaminess intensified as the cheese got to room temperature so I would suggest this for a true flavour explosion. It was to die for and I ate way to much.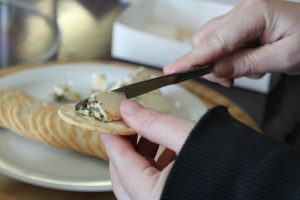 The shed also offers other dairy products such as milks, yoghurt and even cheesecake. The cafe in the shed is reminiscent of an old milk bar. The fittings are retro and they offer a range of burgers and milk shakes. There are also some modern touches such as pepperberry calamari or grilled barramundi with mango salsa. The food is done well, although you can just order a cheese platter and eat some more cheese if you wish.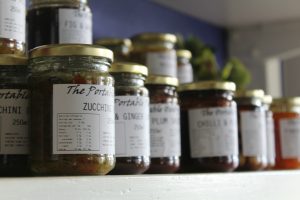 I am so pleased to see that the Bodulla Dairy Shed operating again and it is definitely on my list of places to visit when I am down the coast. We ended up buying nearly all the cheeses and, paired with a lovely New Zealand sauvignon blanc, it made for an amazing feast. Nom nom!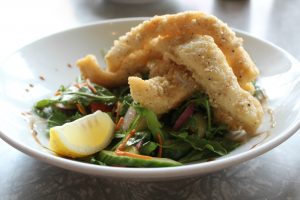 p.s. If you visit at 10 am or 4 pm daily the kids can feed the calves. Thus completing the circle of life!
p.p.s. They also offer accommodation if you decide one day of cheese is not enough.