Hello hungry peoples,
Mother's Day can be a day filled with pressure and expectation which is always a dangerous thing. I was personally woken up to a 2 year old with a sore tummy who then turned into someone straight out of the exorcist.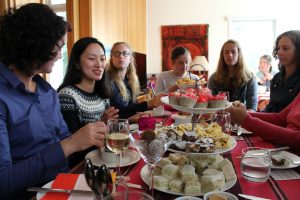 Thankfully there were some more pleasant moments thanks to my blogging friend Michele (from Fine Dining) and Cooking Circles. Question: Does it make me a bad mother that the best bit of the weekend did not involve my children? Hmmmm possibly, lets move on.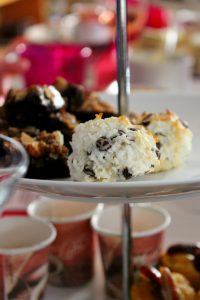 I have been on a few Cooking Circles adventures now, including learning to make Russian Pelmeni and a Bush Tucker Workshop. They started off as small events hosted at someone's house as a way for women to connect in Canberra. They are definitely growing in popularity and it has graduated to bigger events, although there still is the occasional intimate dinner.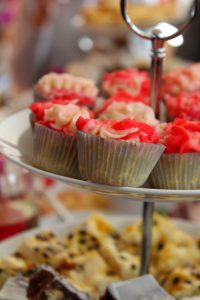 Michele hosted the first Cooking Circle event I ever attended and it has led to so many good things. Michelle put me in touch with other local food bloggers and I first met Teena from Hometaste there. She is also an amazing hostess, with 55 people attending her Mothers Day High tea.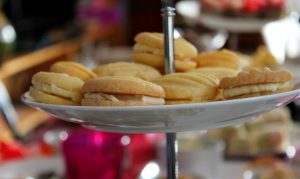 Let's just take a moment to unpack this. 55 PEOPLE! I would have had a nervous breakdown over anything over 10. Despite the huge crowd the spread was impressive in it's generosity. I know my tummy was seriously beaten before I even made a significant dent.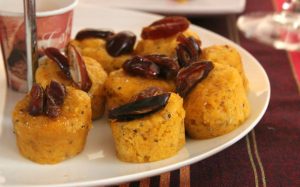 So what was on offer? All tastes were catered for with lots of sweet and a bit of savoury. Honestly I don't understand why you would waste your time on a cucumber sandwich but I guess it is traditional. I went straight for the sweet with an amazing range range of flavour and texture combinations.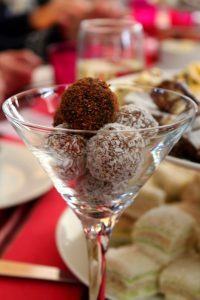 My personnel favourite was a mini passionfruit cheesecake. Of course there was scones with jam and cream although I may have been distracted by wine, rather than having a good cup of tea with them. I regret nothing, it still worked. Another highlight was a decadent apple cake with layers of biscuit, cream and crumb which formed the perfect bite.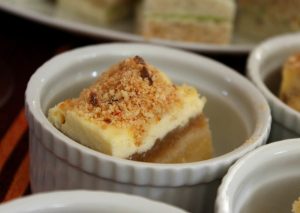 Honestly I don't know how Michele managed it. She has some serious organisation and cooking skills. She is also pretty regularly throwing events with Cooking Circles and you should go….go on…do it now!
Information on Cooking Circle events can be found here. There are events like this one held monthly or you can attend a weekly Wednesday lunch at at Currie Crescent Community Centre.